Bank Boost
The no-deprivation-required approach to spending less, earning extra, and not hating your life while doing it.
You're overwhelmed and annoyed by budgets. You just want to skip to the part where there's a bigger number in your bank account! Who doesn't?!
Ready to pay off debt and build up your emergency fund but budgeting makes you feel deprived, bored, and itchy?
Picture this: Your credit card is completely paid off. Your emergency fund is full to the brim. That trip you've fantasized about for years? On the calendar and already paid for.
Say goodbye to money stress, deprivation, and snore-worthy budgets.
It's time to boost your bank account so you can pay off debt, build up your nestegg, and buy that thing you've been dreaming about.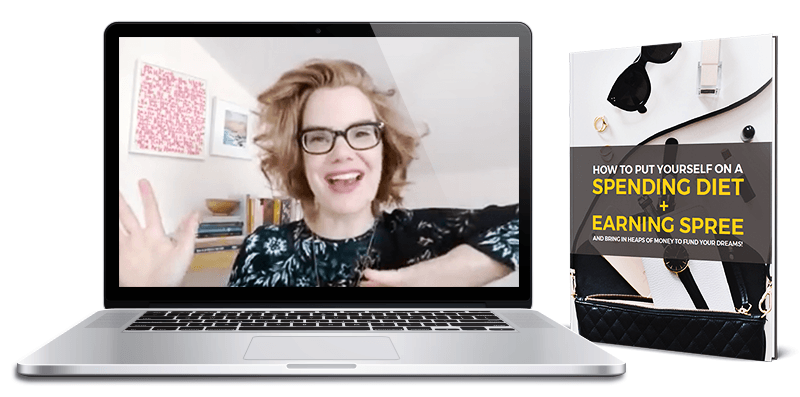 This course is not open for enrollment.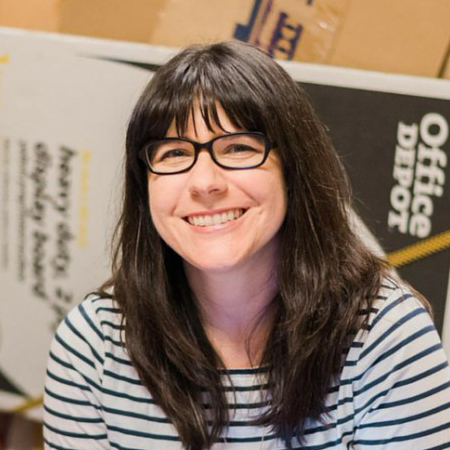 "I've used these methods for six months and I've paid off $10,760 worth of debt. My student loans are completely paid off. My credit cards are on track to be taken care of by June 2018 and my car should be paid off by December 2018.
For the first time in years, I feel like I'm in control of my finances. I can see the light at the end of the tunnel. And the fun purchases that I make are much more intentional and meaningful - I'm happier with these $30 a week purchases than I was with the much more expensive "fun" purchases I was financing."
– Diana R.
Here's how Bank Boost works: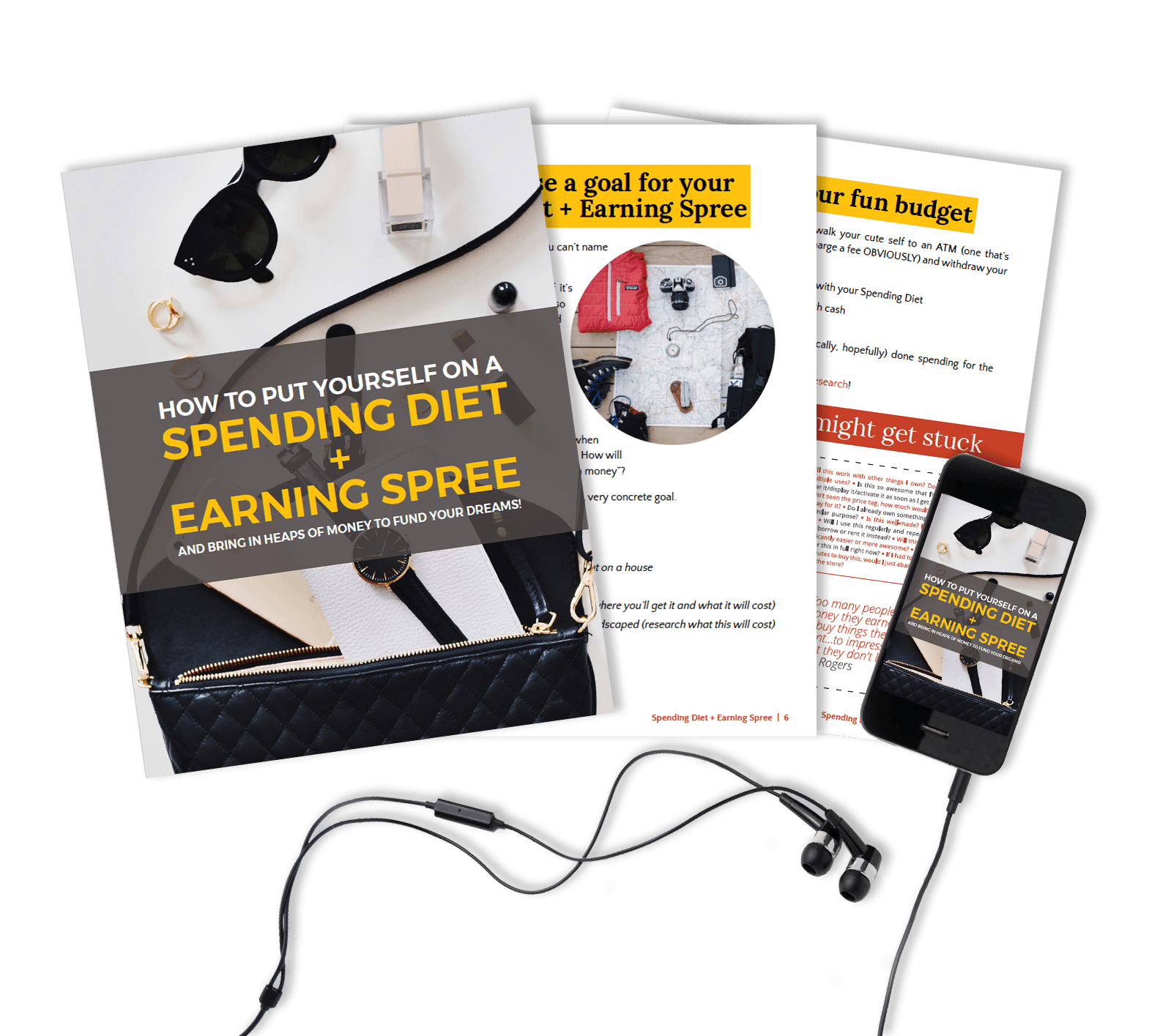 As soon as your payment is complete, you'll receive an email with your downloadable copy of How To Put Yourself On A Spending Diet + Earning Spree.
You'll also receive a link to our private Facebook group where we have our live q & a sessions and hold each other accountable!
Each week, we'll work through one section of the book together. You'll get a weekly check-in email to hold you accountable and every Sunday night, I'll check in with you in our Facebook group.

If you're up for it, I'll even tag you to give you public accountability and ask if you did what you said you were going to do! (Don't worry, that bit is optional!)
We'll also have three, hour-long live q & a sessions: one session to help you get started, one to set your fun budget, and one to help you brainstorm ways to bring in more money.
At the end of five weeks, we'll celebrate the debts we've paid off, the emergency funds we've created, and the big exciting purchases we're about to make!
Bank Boost costs $25. That's less than most impulse purchases at Target. I didn't want you to go into debt in order to learn how to save money!
This course is not open for enrollment.
Your Instructor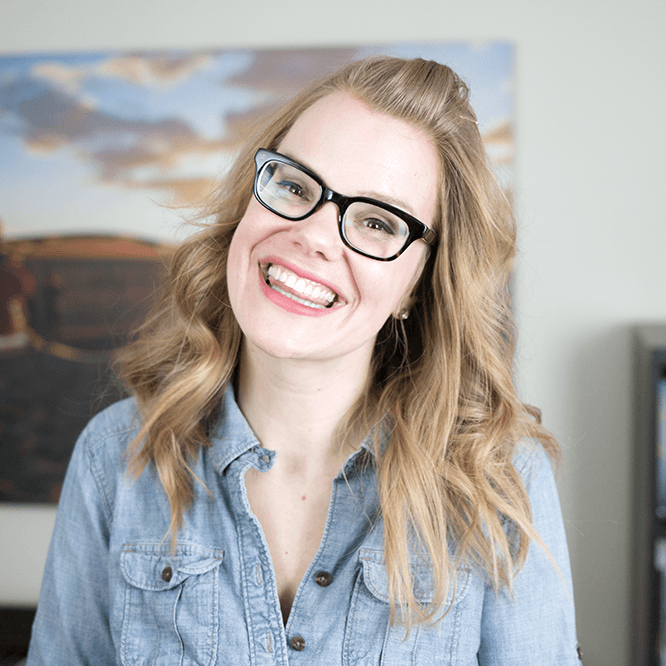 Hi, I'm Sarah Von Bargen.
My books and courses about money + happiness have helped thousands of people change the way they navigate finances - all without clipping coupons, taking a second job, or cutting the cable.
View my other courses and ebooks here, or follow along over on my blog Yes and Yes.