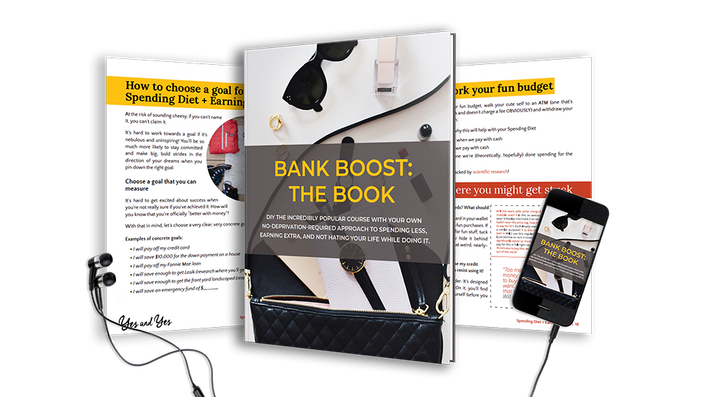 Bank Boost: The Book
DIY the incredibly popular course with your own no-deprivation-required approach to spending less, earning extra, and not hating your life while doing it.
Have more money; fund your dreams.
I paid down $50,000 of debt while earning $16 an hour. Annnnnd I did it while living in a cute apartment, going out with friends, and still getting the occasional $5 latte.

This book explains how I did it and - more importantly - how you can too.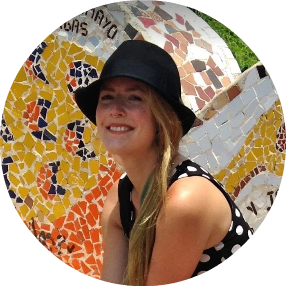 "In 6 weeks I've succeeding in paying off about $4,000 worth of credit card debt that's been hanging over my head for ages. I'll admit I haven't been following the rules like obsessively down to a T, but I've still been successful because your advice is so dang good.

Even just having your voice in my head when I'm at Target to keep me away from the flimsy sundresses is incredibly helpful. Beyond that, the idea that you can figure out what it is about the things you're spending money on that ACTUALLY makes you happy (or doesn't) is SO MAJOR. "

– Kelly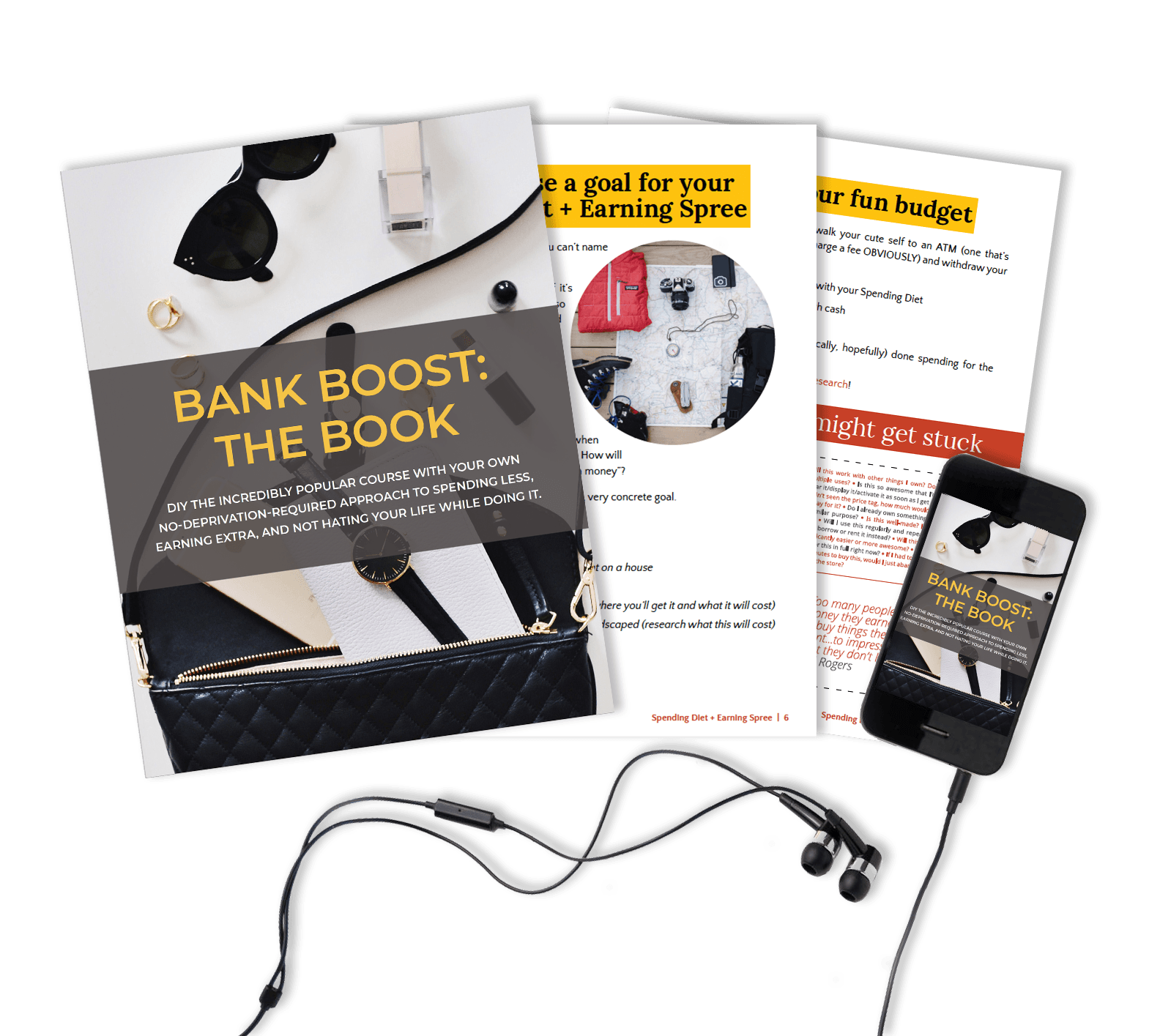 You'll Learn:
How to change your spending without feeling deprived, using a method you've probably never considered before
How to set a budget that encourages creativity + exprimentation (not one that makes you hate your life)
How to stay excited and motivated about your Spending Diet when your friends are all buying $13 drinks
Tons of ideas for bringing in extra money - not just taking an extra shift at work or doing overtime!
After your purchase, you'll immediately have access to download the complete ebook with interactive worksheets to help guide you on your way, plus audio downloads of each chapter so you can listen on the go!
This course is closed for enrollment.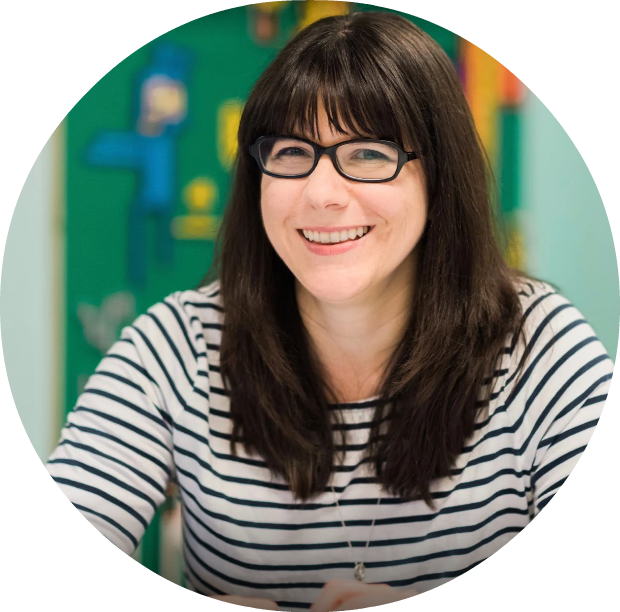 "I've used these methods for six months and I've paid off $10,760 worth of debt. My student loans are completely paid off. My credit cards are on track to be taken care of by June 2018 and my car should be paid off by December 2018.
For the first time in years, I feel like I'm in control of my finances. I can see the light at the end of the tunnel. And the fun purchases that I make are much more intentional and meaningful - I'm happier with these $30 a week purchases than I was with the much more expensive "fun" purchases I was financing."
– Diana R.
Your Instructor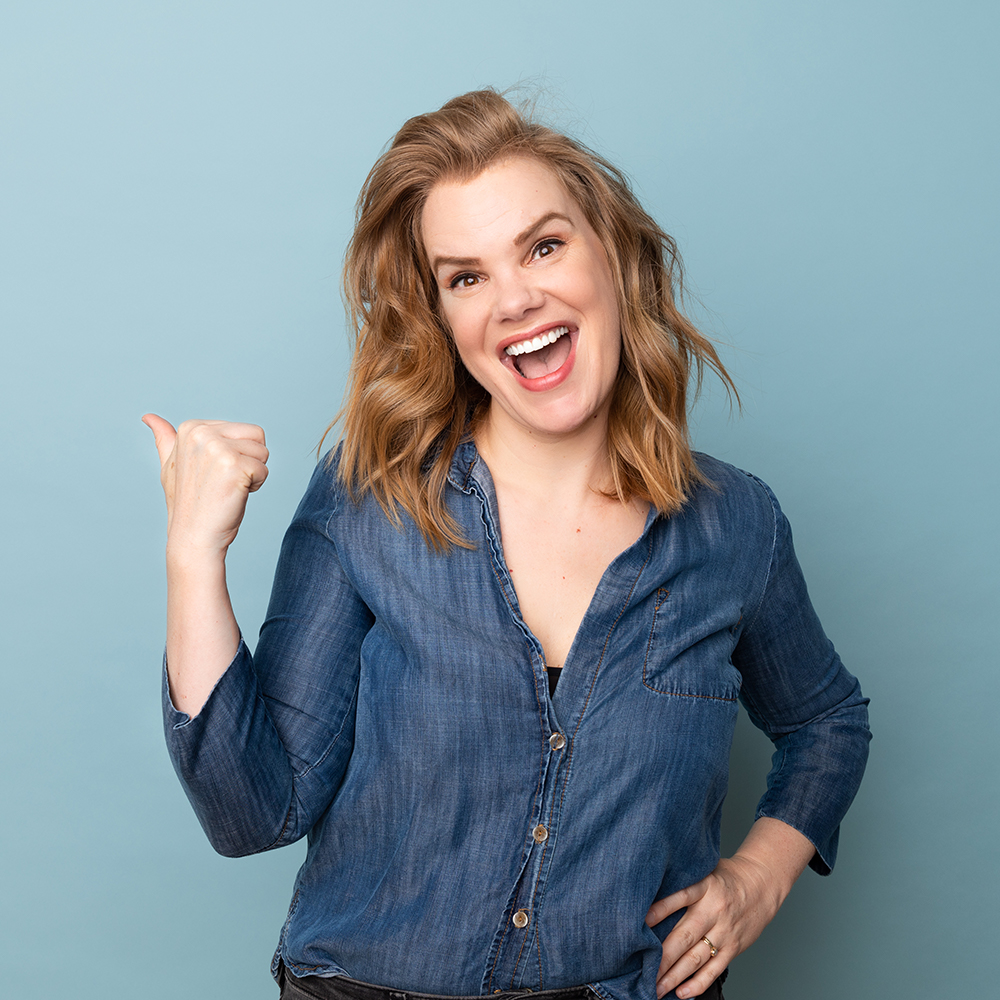 Hi, I'm Sarah Von Bargen.
My books and courses about money + happiness have helped thousands of people change the way they navigate finances - all without clipping coupons, taking a second job, or cutting the cable.
View my other courses and ebooks here, or follow along over on my blog Yes and Yes.