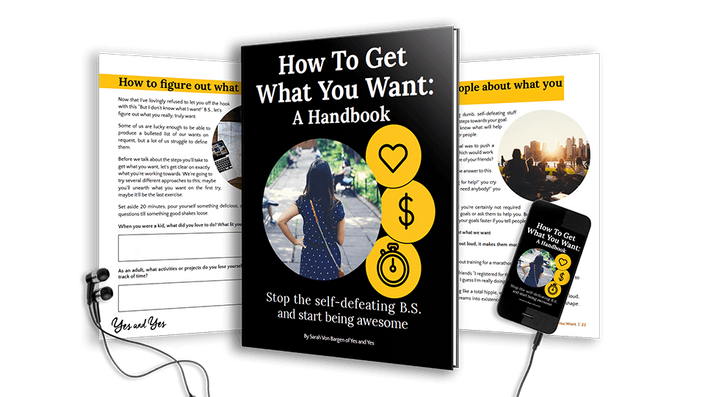 How to Get What You Want
A Handbook – Stop the self-defeating B.S. and start being awesome
Figure out what you want (finally!)
Pinpoint how you're sabotaging yourself
Create a plan to stop your self-defeating behavior
Break down your goals into super-doable steps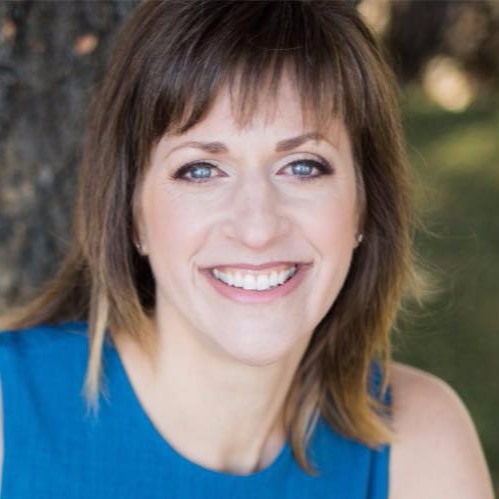 How To Get What You Want is a fun, conversational, SUPER SIMPLE hands on way to... get what you want! Lot's of people talk theory, but this guide lays it out step-by-step. It's so simple that once you actually hone in on what you want, there's no way you can fail.
– Caryn G.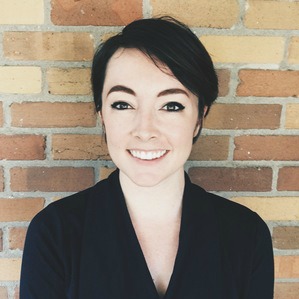 This book helped me get really serious about the actions I needed to take to reach my goal. Like, stuff I have now put on my calendar.
– Stephanie S.
Your Instructor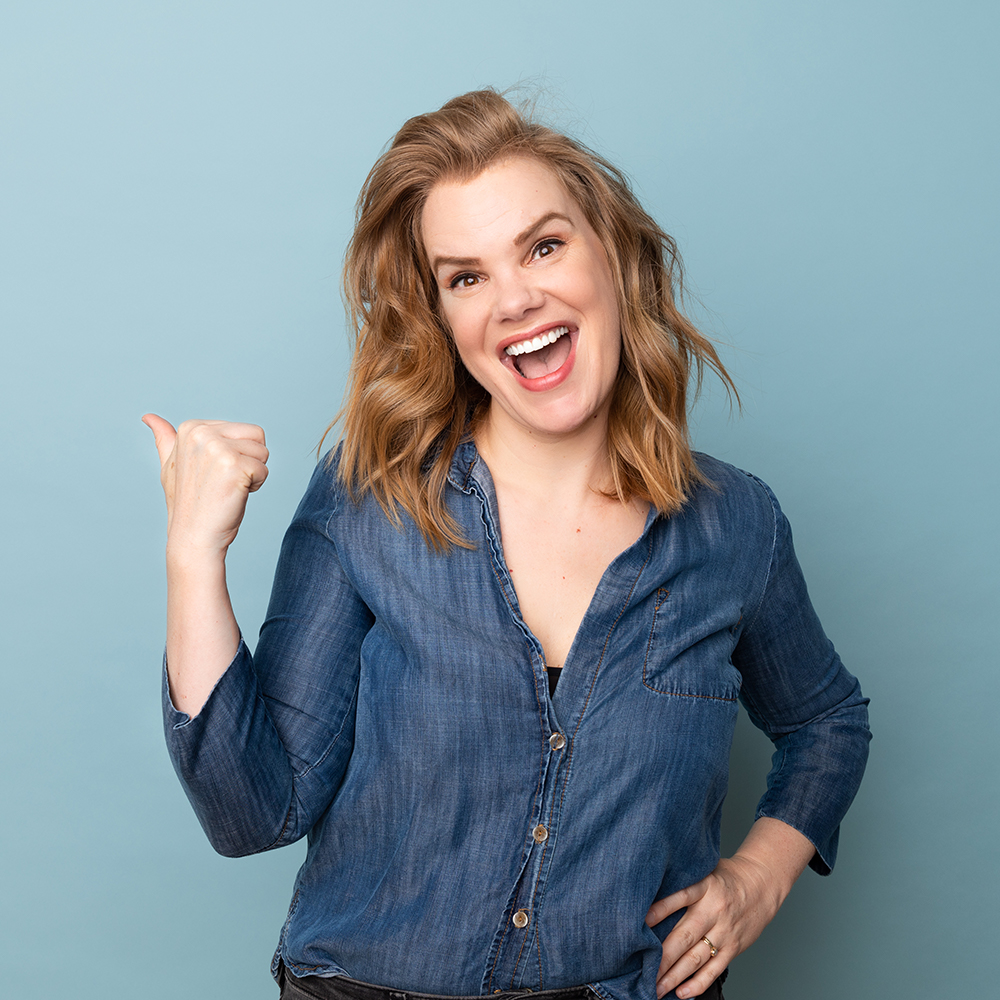 Hi, I'm Sarah Von Bargen.
My books and courses about money + happiness have helped thousands of people change the way they navigate finances - all without clipping coupons, taking a second job, or cutting the cable.
View my other courses and ebooks here, or follow along over on my blog Yes and Yes.