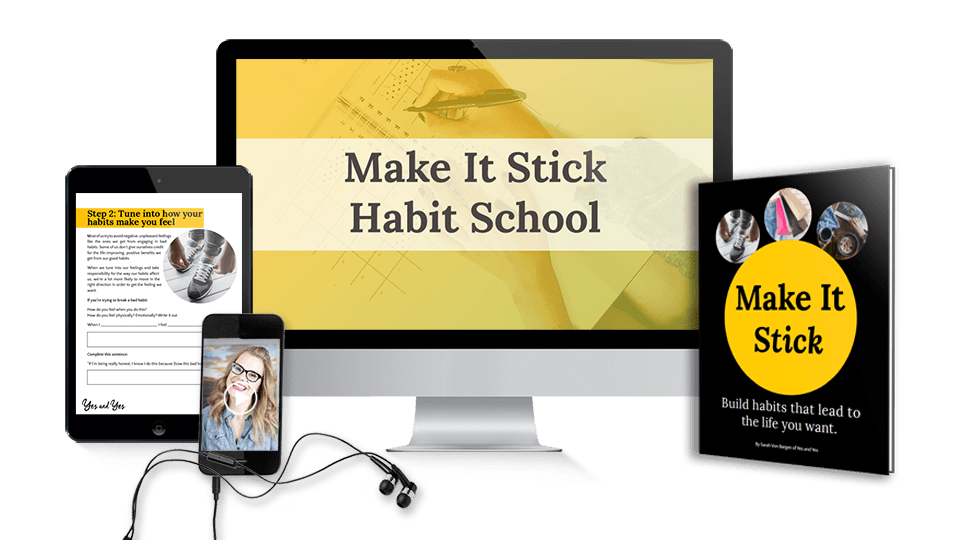 Make It Stick Habit School
Create + commit to the habits that build the life you want
You're smart. You already know that good habits will get you closer to the life you want.
And you're totally aware of the bad habits that are pushing you further from your goals. But you just can't seem to make habit change stick.
Make It Stick Habit School is your bridge from knowing to doing.
You already know what you should be doing. You just need your brain and body listen. This 6-step system and self-paced course will help you understand how to make habit change stick - for good.